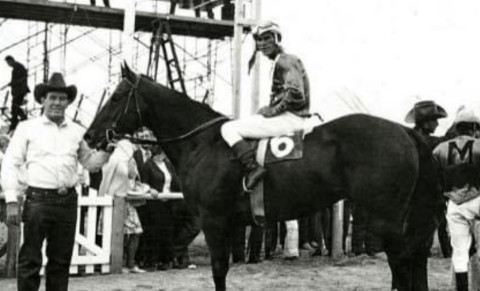 Founded in 1940, the Horsemen's Benevolent and Protective Association (HBPA) stands as the cornerstone of horse racing, representing the heart and soul of the industry. Operating on behalf of Thoroughbred racehorse owners, trainers, and backstretch personnel, we have grown from a modest inception into a thriving organization. Today, together with our affiliates, we encompass 29,000 dedicated members across the United States and Canada, continually advocating for the betterment of the sport and its participants.
Our Legacy and Commitment
Alberta boasts a rich legacy in racing. Since the inaugural race in Millarville in 1905, the sport has woven itself into the tapestry of our local heritage. In an industry marked by change and innovation, we, the HBPA, remain rooted in our traditions. Our beginnings were marked by solidarity and support, values that we continue to embody as we advocate for horsemen's concerns and enhance the racing standards for both our human and equine counterparts.
United For The Future
Our branches, such as the Alberta HBPA, work closely with industry stakeholders to negotiate contracts, improve facilities, and champion safety for both equine and human participants. We administer various Benefit Plans, Incentive Programs, and Initiatives that reflect our commitment to the welfare of our members.
Integrity and Professionalism
As alternative entertainment options emerge, we stay unwavering in our mission. We uphold professionalism, integrity, and industry improvement, ensuring that horse racing continues to thrive as an engaging and reputable sport.
Support, Benevolence, and Governance
We believe in "Horsemen Helping Horsemen." From medical care support to comprehensive liability insurance, we strive to enhance the working and living conditions of our members. Our approach to governance emphasizes proper rules, cooperation, and compassion.
Conclusion
Our journey, marked by camaraderie, growth, and progress, shapes the future of horse racing. With every thunderous gallop on the racetrack, the legacy of the HBPA continues, and we stand united in our mission.
From coast to coast, from young to old, we, the horsemen, constitute the HBPA.
We exemplify Horsemen Helping Horsemen.