Becoming a racehorse owner opens the door to an exhilarating world of thoroughbred racing. Whether through sole ownership, partnership with others, or joining a syndicate, owning a racehorse allows individuals to experience the thrill of the sport while gaining valuable insights and forging lasting connections within the racing community.
In sole ownership, a single person assumes complete ownership of the racehorse, making all decisions and reaping all the rewards. However, they are also solely responsible for covering all associated costs.
View Opportunities
Partnership involves two or more registered owners running a racehorse together under their individual names or a partnership name. This option allows friends, family, or associates to enjoy the excitement of thoroughbred racing while dividing the costs, making it more affordable.
View Opportunities
Syndicates or clubs consist of a group of individuals who jointly own shares in one or more racehorses. Participants can either join an existing syndicate or create a new one with family and/or friends. Syndicates provide an accessible and social entry into horse ownership, allowing individuals to share the enjoyment and costs with others.
View Opportunities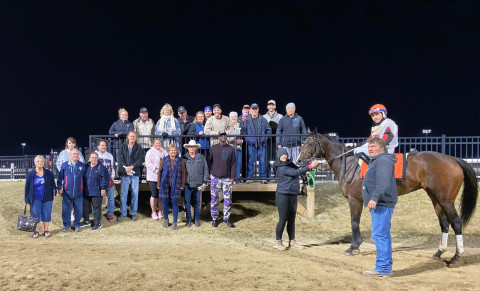 Established in 2016 by Century Casinos, the Century Horse Racing Club offers members the chance to transition from fans to racehorse owners. With horses racing most of the year in Alberta at Century Mile and Century Downs, the club now covers both locations and includes Standardbred and Thoroughbred horses. Now in its seventh year, running horses 10 months annually, the club keeps growing and attracting new enthusiasts to the thrilling world of racing.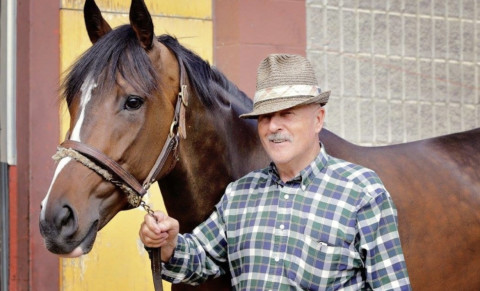 Rod Cone is a revered icon at the racetrack, a master of the sport with three Canadian Derby victories under his belt. His impressive record includes triumphs in over 1,000 races, a testament to his skill and dedication. This legend's exceptional career has been further recognized with the prestigious Ken Cohoe Lifetime Achievement Award, cementing his legacy in the world of horse racing.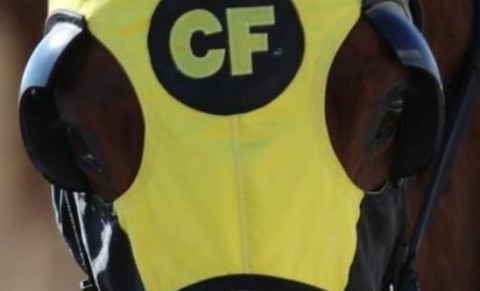 With over $2,500,000 in earnings and a remarkable 200 wins to his name, Carson consistently makes a profound impact on the Alberta Racing Circuit year after year.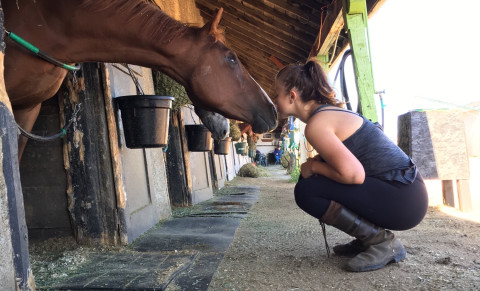 Brittany Gourdeau is a rising talent in the world of horse racing, known for her unique blend of youthful vigor and specialized expertise. As one of the younger trainers on the circuit, she brings a fresh perspective and innovative techniques to her work.
Interested in Becoming an
Owner?
For more information regarding ownership opportunities, contact us.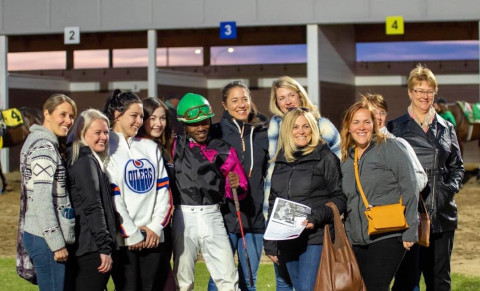 Tornado Racing is an exclusive all-women's horse racing club, providing a unique opportunity for fractional ownership and a thrilling gateway into the world of equine competition.
"There is no bigger thrill than to watch your horse win"
-Kelli Hemingson,